By Julie In Blog
Mold is a very dangerous problem. The Maryland Department of Health and Mental Hygiene is warning residents to take caution during abnormally hot summers and severe hurricane seasons. Heat and humidity combined create the perfect breeding ground for this organism to grow in homes.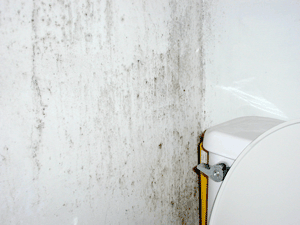 In Mid-Atlantic states with extensive coastlines like Maryland, the humid weather breeds mold in attics and basements. Mold left to grow could have hazardous effects on the long-term well-being of you and your family.
Therese Goldsmith, the Insurance Commissioner for the state warns that even families with extensive insurance coverage in case a disaster damages their home may not be as well-protected as they suspect. Many companies don't cover mold damage no matter how detailed the plan. That makes this problem not only toxic but exceedingly costly.
The EPA suggests that when cleaning mold individuals (and especially asthma sufferers) should use gloves and wear a facemask as spores go airborne and cause serious respiratory pain if inhaled.
The association also advises Maryland residents to take care of mold at the first sighting. Regularly inspect areas where humidity builds up after any big storm or heatwave for any sign of a growing problem. Pink or orange deposits in corners and seams indicate the beginning of a mold problem. By the time it turns black, the organism has likely burrowed beneath the surface and becomes much harder to remove. Often the black stains remain even after extensive cleaning
Certain chemicals like chlorine bleach only work on the surface and simply won't get rid of all mold. Between the chemicals and the mold, you may be putting yourself at the risk of serious harm.
Mold Problem Solved
Use your Sargent Steam Cleaner everywhere in your home to attack mold where it hides and breeds. 300 degree steam kills mold on contact. The pressure blasts into the tiny cerevices where mold collects. Cover the brush with a cloth to contain the spores and keep them from going airborne. Properly ventilate the room and turn on a fan to help dry out the area to help prevent new mold growth. You'll be doing your family, your health and your lungs a big favor.